Stealing Fortune's Brick: The Audcious Tea Heist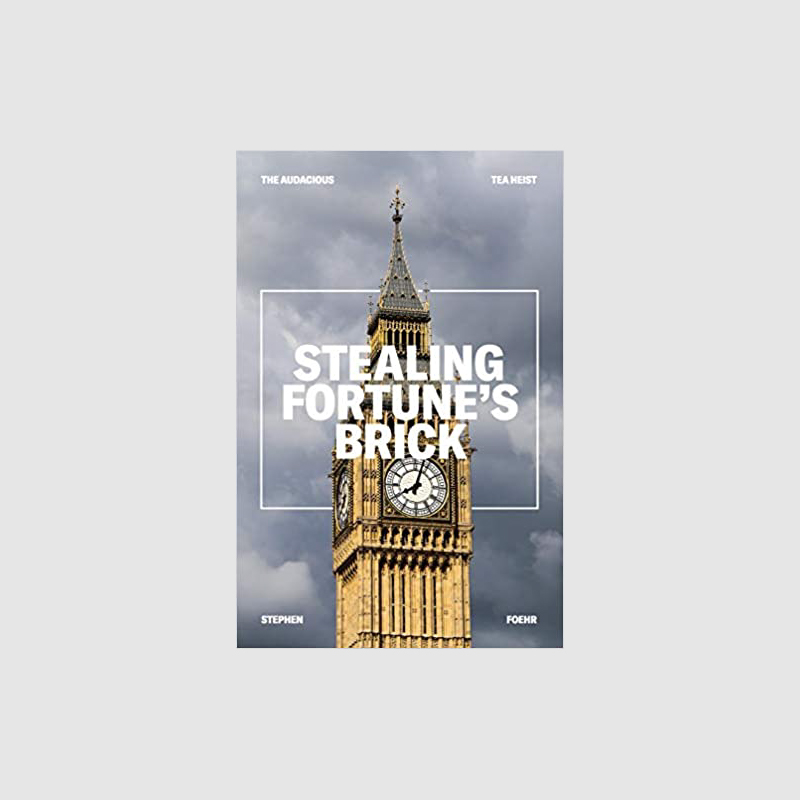 ︎︎︎ Buy on Amazon (Paperback + Kindle)

How to discover the location of the invitation-only secret auction of tea worth six million dollars—and steal the Fortune's Brick during the auction?

Then what to do with the cultural treasure that commemorates the 1850 coronation of Xianfeng, the ninth emperor of the Qing Dynasty?

The answers require sneaky schemes, betrayals, grand deceptions, a murder plot, a deadly shoot-out, and a hard-fought love story, which may, or may not, have been won.

Set in modern day London but rooted in British/Chinese history, the intrigues involve an American seeking revenge against his Chinese grandfather, who uses his grandson as bait to gain possession of Fortune's Brick;

A London crime boss, wracked by a sexual crisis, engineers the heist and plots to double-cross everyone;

His sister, a cultural architectural critic with her own identity issue: Should she betray her brother or join his gang?;

Two people who vow to discover with each other what "samurai love" means.